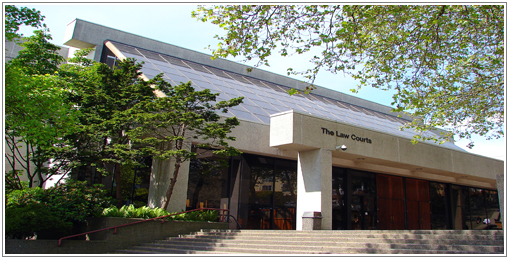 Contact Info
651 Carnarvon Street
New Westminster BC V3M 1C9
Phone
604.660.8577
1.800.660.8577 Toll Free (Vancouver)
Fax
604.660.1715
Email
Hours
The library is open to the public 8:30-12:00 and 12:30-4:00, Monday-Thursday. 
After Hours Access for the Legal Community
Requires access permit, available at the Sherrif's office. Hours are 7:00am to 10:00pm Monday to Friday, 8:00am to 3:30pm weekends and holidays. Please present your Law Society card and picture ID to Security Guard at building main entrance.