The LawMatters team has been on the road in the last few months, and we thought we'd share some photos and fond memories of our trips in this week's post!  
In September we attended the Northwest Library Federation Conference where we took part in many insightful sessions and provided a training session to the Federation's staff. The two-day conference was a wonderful experience and was both of ours first trip up to Prince Rupert!  
The Prince Rupert Public Library (pictured below) were our hosts and made us feel very welcome.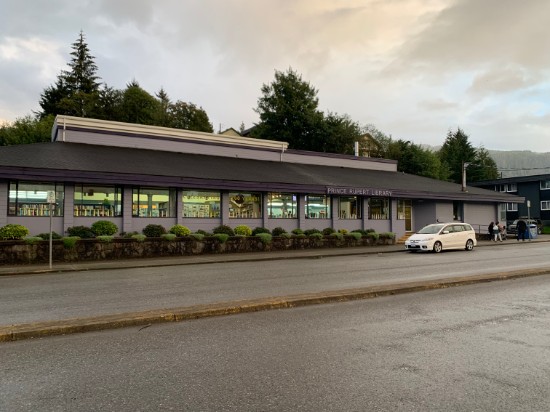 We had mostly sunny weather while there – of great surprise to us both – but still managed to enjoy a sprinkling of rain and mist. Our first night there we were graced by a double rainbow and got to see the sunset down by the shore.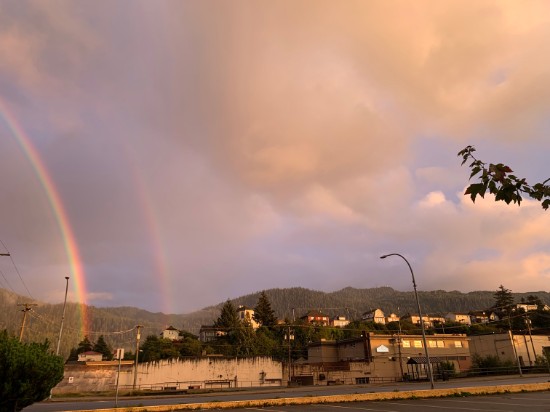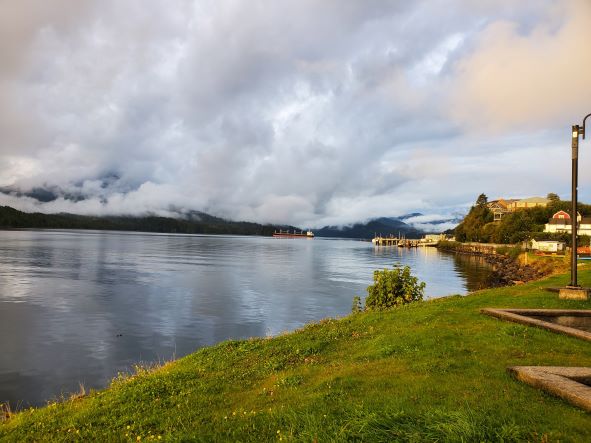 Thank you to the Northwest Library Federation and Prince Rupert Public Library for inviting and hosting us; we had a great time!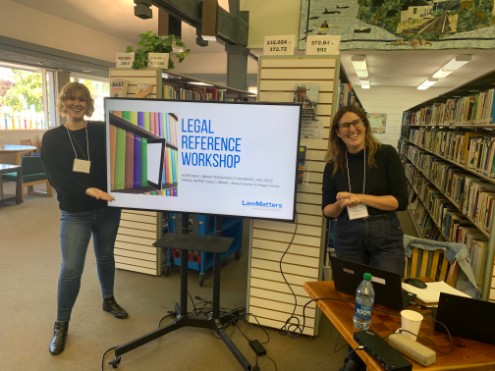 In October, we headed to Toronto for the Annual PLEAC Conference. PLEAC is the Public Legal Education Association of Canada and is a national non-profit organization that brings together public legal education and information groups across the country. The conference provided a great opportunity to hear what organizations across Canada are up to and get to know our colleagues better, as well as see the sights of Toronto!  
Walking around downtown, we saw both the old and current City Hall buildings.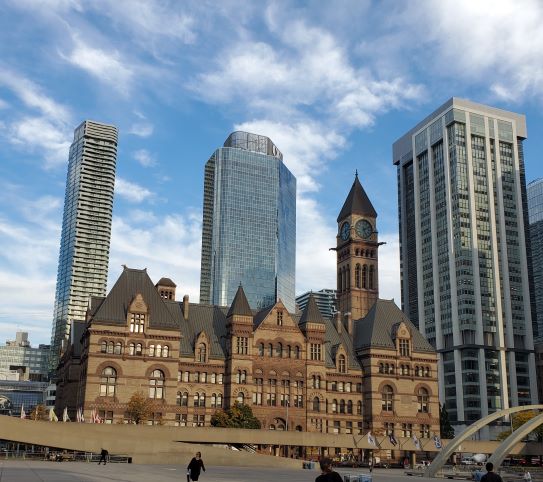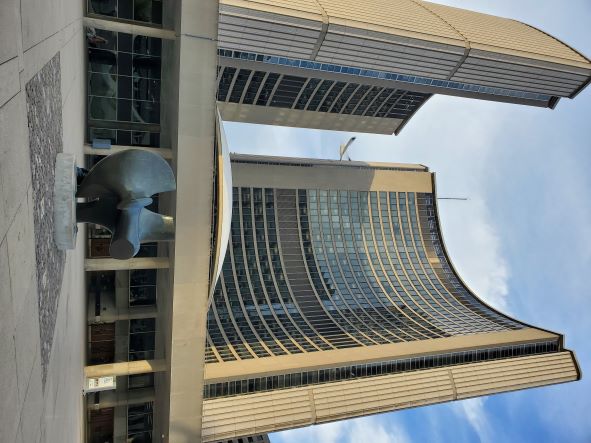 We also walked around Kensington Market (sadly no photos!) and the Distillery District (pictured below).  
While we were there, Megan also took part in a panel discussion for Ontario's Access to Justice week, during which the PLEAC Conference was taking place. Watch the recording online: Public Libraries as Critical Partners in Access to Justice